Self-Care vs. Caring for Yourself
I am tired of self-care being shoved at women as one more thing to find the time and manage to do for themselves.  
I want to reframe self-care as a compassionate kindness and necessity.
Self-care, as it is sold to us, is not sustainable. When something is not sustainable an inevitable struggle to maintain consistency occurs. 
I struggle with making the time, space and room for self-care. I understand when people say that they don't have any time because I put myself on the end of the list, t…
What I have Learned About Integrating Rest, Movement and Quiet For Ultimate Well-being
For me, being a mom can sometimes feel like never having time to recover before the next thing happens. Situations arise, my children need me, meals have to be made, laundry folded, a lost toy located. It can feel like a lot all of the time.
But what I've also noticed is helpful, is to be able to slow down in those moments, take deep breaths, not let the chaos envelope me. Instead making way to embrace the calm.
I also know that those tools are easier to access when I ensure I have opportuniti…
How Mastering Your Thoughts Can Open Up Your Pathway to Peace
If you haven't noticed, I am on a big self-care kick.
I am not talking about mani/pedis, massages or deep dive in your tub with the newest CBD bath balm. Those things are great! And, truthfully, they are only treating the symptom of something much larger. 
In last week's blog, I filled you in, a tiny bit, about the science behind small shifts for big changes, the limbic part of your beautiful brain and integrating limbic calming techniques to create new pathways for calm. 
There are quite a n…
Finding Your Calm: The Science Behind Small Shifts
I have been seeing "Small changes for big movement", "Little steps for great strides" and similar quotes, flood my social media these days. 
I gotta tell you, I am loving it! 
I have carried this daily mantra for years. I initially picked up the phrase, "small things often" from the Gottmans in regards to relationships and it has changed the way I approach my life. 
I imagine the next big thing you will start seeing is talk about our limbic brain and the powerful presence it plays in our li…
You Have to Stop Withholding if You Want Your Partner to Meet Your Expectations
I'll be honest.
I used to hold my breath and wait for the perfect present.
You know the one – the one that you can't even fully articulate, but if your partner bought it for you, it would make your life complete.
That happened one Valentine's Day, our first.
My husband (my then boyfriend) nailed it and I was beyond pleasantly surprised.
And then there I was, speechless and expectant every subsequent year, waiting for him to do the one thing I hadn't asked for.
And then, being disappointed …
Politics: Why They Matter and How to Talk to Kids About Them
Politics.
Nothing could have been more boring to me when I was younger.
I find it fascinating to watch my children grow and find things they are interested in, for example, politics. What I once found boring and had no interest in when I was younger, they are very engaged in.
They are excited about the debates, different perspectives and current events. They ask questions about things they hear from friends at school (or on Zoom), on the radio or from conversations between Rick and me.
This …
Right Now, We All Have Something to Grieve
I had been planning on writing a blog post on grief for you for many months. Long before the Coronavirus was a word on the tip of everyone's tongues. It was a post about the grief that comes along with motherhood.  

(I asked around and moms were all too eager to share what they missed most, from missing their pre-baby bodies, their friends, their freedom, the simplicity and spontaneity they used to have in their lives, the uninterrupted conversations they used to have with their partners, to tr…
Support to Help You and Your Little Ones While Social Distancing
These are unprecedented times, friends. (So unprecedented that I'm getting sick of the word!) So, if you're feeling anxious, stressed, unsure, lonely or scared right now due to the COVID-19 pandemic….it's completely justified.  

I want to support you through this, so as a start, I've compiled a list of resources and options to help you stay sane and manage it all. This is a long post, so hang in there. I promise it's very skimmable and most suggestions are free and available to everyone.  

You…
Want to Get Help at Home without Nagging? (Yes, please!)
Honest Insights for Expecting Couples
If I had a dollar for every time I've said "Your partner is not a mind reader"....
I know. It never feels very good to have to make the same request over and over. It feels just as bad or worse to feel unheard, unnoticed or not considered.
The thing is, it's important to make your feelings heard and state your needs. It's equally important to get your message across in a way that will be received. Sometimes our delivery, though authentic, can make …
New & Expecting Parents, Here's My Question to You for 2019!
Ah, there's something about a new year that always feels like a clean slate. Even if you're not a resolution-setter.
But, if you think about it, each new day is also a clean slate.
I'm a big fan of keeping things simple.  
So, even though today I have a really big question to ask you, when you actually put the question to practice in your day-to-day, the answer is really in the small, simple things you do each day.
The big question is: What are you going to do to take care of or con…
Catherine O'Brien, LMFT featured on PsychCentral & Shares Vital Lessons to Teach Your Kids
Parenting is so hard.  
I think one thing that we become acutely aware of once we become parents is that there's so much we want to show our kids, teach our kids, about the world, about themselves, about fairness, about love….
In a way, it's sort of like throwing a bowl of spaghetti at the window and seeing what sticks.
There's so much they'll take in. Some of it we're conscious of and some maybe not so much. And we often can't predict what makes an impression on them. But, we can be re…
Bringing Baby Home... During the Holidays
Want to learn real techniques to bring on more calm this holiday season? Join Calm By Design
Show of hands: How many of you are expecting a baby this month? Or in December? Or a New Year's baby?
If this is you, first off, congratulations. There's no better holiday gift. But also, I know exactly what's on your mind these days...  
As if waiting on your baby's debut (early, late or right on time?) or bringing baby home (Congratulations, here's your baby. Now go home and figure out how to be par…
How to Create the Holidays You Want For Your Family
Let's be really honest about the holiday season for a minute.
Yes, they're magical.
Yes, they're fun.
Yes, they're beautiful.
Yes, they're full of friends, and family, and traditions we love.
BUT….
They're also BUSY. They're also STRESSFUL. They're also EXPENSIVE.
And, they also can cause some conflict in our relationships.
Whether it's conflict with our partners because we just have very different ideas of what the holidays should mean or how they should be spent...

Or whether …
Slowing Down to Make Space for Gratitude
A gratitude practice doesn't solve all our problems.  
There, I said it. It really doesn't.
I know, I know. I spent an entire blog post last week talking about the benefits of gratitude and different types of gratitude practices.
But, when gratitude doesn't work, I think it's worth asking ourselves if that's because a daily gratitude practice simply isn't enough to fix the problem.
(This is why antidepressants and food shelves exist, for example. And if this is the case for you, the…
How to Make Gratitude a Daily Practice to Feel Happier, Healthier & More Connected
 If you've been on social media lately, I'm guessing your feed has been inundated with three things in the last week:  
Halloween photos, midterm election posts, and 30-day gratitude challenge posts.
By now, the Halloween posts are probably waning. The election posts--or political posts in general--don't show any signs of stopping though. But, at least right now, there are more celebratory posts than angry rants, right?
And if you haven't seen any gratitude posts on your feed, then you'…
Honoring the Baby You Lost
If you've ever miscarried or lost a baby, you might feel the expectation from the people around you to bounce back or move on. You might even place that expectation on yourself.
Maybe "expectation" isn't even the right word.  
It's more like, life just continues on like normal with or without you being ready for it. As if your baby or your pregnancy wasn't real or never happened. Like it was here and now it's just….gone.  
Many moms don't discuss it. Maybe you're one that didn't.  You m…
4 Things to Know About Grief
Grief affects every one of us sooner or later.
I've been talking all month about the specific grief that comes from losing a pregnancy or losing your baby. There's no other kind of grief that is quite like it.
And, unfortunately, it's a quiet grief. It's not one we talk about much. In fact, there's probably a woman you know who is dealing with this right now and you have no idea. We tend to keep it to ourselves--either because we're afraid no one will understand, or we feel like we should …
Resources for Parents Grieving a Miscarriage or Baby Loss
Last week, I talked to you briefly about how October is Pregnancy and Infant Loss Awareness month. 1 in 4 women will experience a miscarriage or lose their baby. This means that you definitely know someone in your family or social circle who has experienced this.  
So, today, I want to share some resources I rely on with you that might help you if you're struggling with this or know someone who is.
These are online resources that can help, no matter where you live, plus a couple th…
Dealing With the Grief of Miscarriage & Baby Loss
October is Pregnancy & Infant Loss Awareness Month. This is so important for every one of us to be aware of--because even if you've never experienced this yourself, I can almost guarantee someone close to you has.
1 in 4 women will experience a miscarriage or lose their baby in their lifetime. Think about that for a minute. 1 in 4. Think about how many women you know. And maybe a few of them have told you (or you heard through the grapevine) that they've experienced this kind of loss, bu…
Are You Spending Enough Time with Your Kids?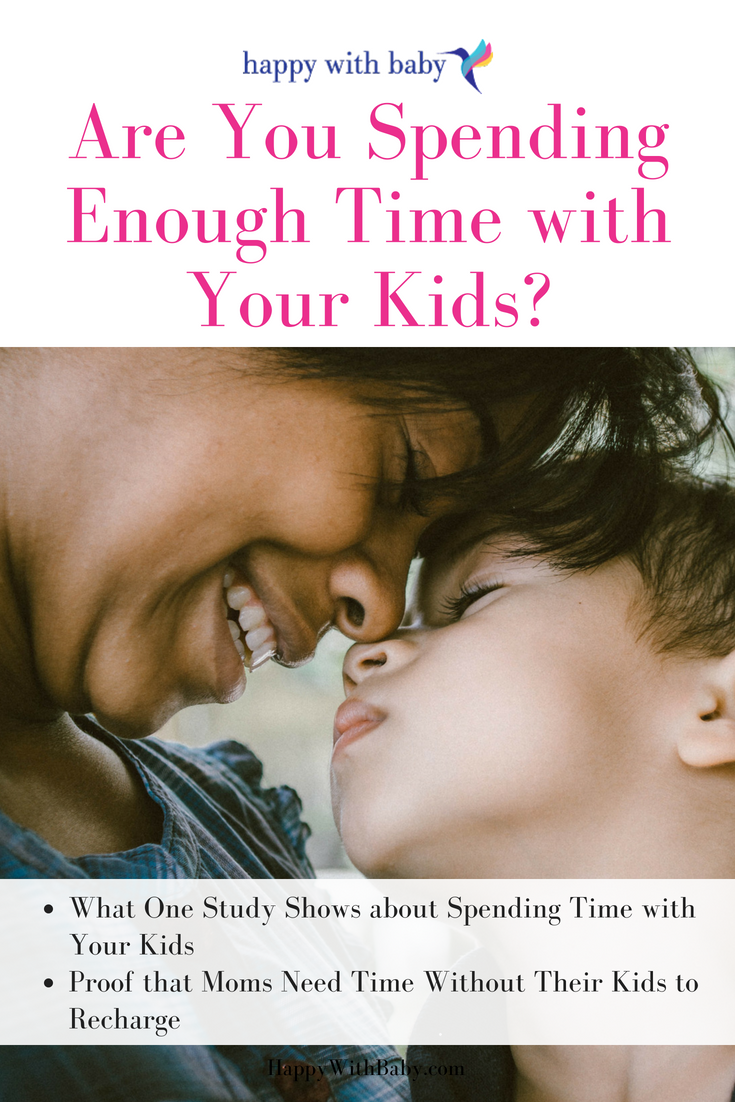 And, I mean, it makes sense. Many of us moms work, which means someone else is doing the caregiving for a significant portion of the day. And then, we come home and it's boom-boom-boom. We have to do the whole dinner, bathtime, bedtime routine, with the rush hour commute in between. It often feels like there isn't much time to "just be" with our kids.
But, it's not just working mothers…
Life Hacks for Parents: Solving the "What's for dinner?" Dilemma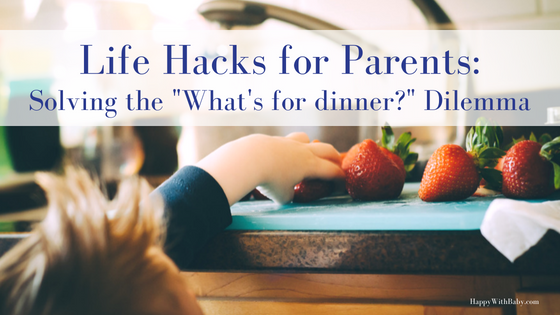 For years, I'd say the worst question anyone could ask me is "What's for dinner?" 
I know I'm not alone in this.  Whether you love to cook or not, it's deciding what to make that is the most exhausting. And it's only made worse when it's followed by groans of "Ew, not that again...." 
Now, there are a variety of ways to solve this problem in our modern world. Of course, we can simply go out to eat. But that gets expensive. And sometimes it gets old. 
Some like those meal delivery servi…
Surviving Road Trips with Kids
Today is the 4th of July, a day for celebrating freedom and independence. But when you're a parent, our experience of freedom changes a little bit, doesn't it? It's suddenly not quite so easy as hopping in the car spontaneously and driving for hours and hours.
But, still, road tripping with kids can be done. It just requires a little more planning and different expectations. In fact, our family takes a road trip this time of year every year.
Our kids are 8 and 5 years old, so we sho…
Dads Interview with Quentin Hafner
If you've been following my blog for a while, then you're probably familiar with my Momma Interviews series. I've loved doing them and I frequently get positive feedback from readers saying how much they look forward to them.
But I feel like we're only getting half of the story.  
I've been wanting to do a series of Dads Interviews for such a long time. And today--just in time for Fathers Day this weekend--I'm so excited to kick off the Dads Interviews series with Quentin Hafner!
…
Catherine O'Brien Featured on PsychCentral Offering Top Tips on Toddler Discipline
When our babies are small, it can often feel like we're trying to crack some mysterious code. "Why are you crying? What do you need? What are you trying to tell me?"
Often times, we find ourselves thinking (even if only for a flicker of a moment), "Life will be so much easier when they can get around on their own or tell me what they need!"
….And then, toddlerhood happens and we're completely eating our words. Toddlers have BIG emotions, don't they! And very strong opinions! Tha…
How to Use Google Calendars to Connect with Your Partner
In my last blog post, I talked about the importance of scheduling time to connect with your partner. I talked about how couples need time for both check-ins (the daily and weekly logistical and schedule-based stuff that keep your household running) and connection time (date nights and hangout time to reconnect and forget about the logistical stuff). And I also talked about the importance of self-care. All of these things need to be scheduled. 
As the saying goes, "What gets scheduled is wha…
Making Time for Connecting with Your Partner
I don't know of a single parenting couple around that doesn't struggle with finding time for connecting with each other every now and then.  It's a real challenge! There's a reason why you hear of those empty-nesters who decide to divorce after the kids leave the house because they realize they don't really know each other anymore. After kids come along, it's inevitable that we won't quite get the same amount of time together as we did when it was just us two. But, that doesn't mean that …
Best of the Blog: Here are the posts you loved most in 2017
Well, moms and dads, it's been another interesting year! To honor the work we've done over the past year and to help usher in the new year, this week I thought I'd highlight the most popular blog content we've put out in 2017. These are the posts you've read and loved the most! 
And there definitely seem to be some running themes here. (Not that I'm surprised--these are the things that come up with my clients in my private practice too!) Popular topics include sex and intimacy, ways to mak…
Parents, What Do You Want More of in 2018? A Call For Your Input!
Parents, I need your help!
I hope you've been having a peaceful, memorable holiday season. For some of you, it might be business as usual by now. For the rest of you, you might still be entertaining family from out of town or simply trying to recuperate from all the holiday celebrations.  

Wherever you are with it, I thought you might appreciate a reason to take a little time-out on your own. So maybe we can help each other out?  

I really want to make sure that I'm providing you with hel…
6 Ways to Stop Taking Things Personally as a Mom
When you're a mom, the unsolicited advice and passing criticisms from others can come out of nowhere sometimes.  
Because the holidays tend to bring about more family gatherings and social events, this can set us up for a lot of opportunities to be on the receiving end of those comments. Not to mention, with all the added stress and hustle that the holidays often bring with them, we might be feeling just a bit more frazzled or sensitive than other times of the year. As if being a parent…
Slow Down to Stay Flexible this Holiday Season
Recently, I had a conversation with another mom about that tricky phase many of us go through when we parents are trying to determine whether it's time to drop a nap in our little one's sleep schedule.  Sometimes babies and toddlers can be really good at sending us a mixed bag of signals--particularly when it comes to naps.
And now that we're in the full throes of holiday season, I think this topic is especially important since many of us spend time traveling or going to holiday events …
Owning Your Confidence as New Parents When Others Have Opinions
Last week on the blog, I talked to you about managing outside expectations on your family for the holiday season. If you're wanting a quieter, simpler, more peaceful holiday season without the rushing around from this party to that dinner… First of all, I don't blame you.  
Doing all that with a brand-new baby or even a toddler can sometimes just be way too much. Especially if you're only doing it because you feel like it's expected of you.
But also, I do realize that telling you to…
Setting Boundaries as New Parents for a Peaceful Holiday Season
Well, the holiday season is upon us.  Thanksgiving is a week away and I swear it sneaks up on me faster and faster every year.
The holidays can be stressful, chaotic, busy for everyone. This can be especially true for new moms.
I have couples tell me all the time how stressful the holiday season can be with a new baby at home. They share that they feel obligated to make the rounds.  
I always tell them that they don't need to do that.
Reading this now, that response might seem ob…
How to Parent When Your Heart is Broken
Parenthood is never easy, even when life seems perfect. And those times when life is not so perfect? Harder. And those times when loss, tragedy, or trauma happen? The hardest.
Lately, it's hard to listen to the news and log onto social media. It seems like there's a new natural disaster or political mess every single day. It's starting to feel normal, even though we know nothing about any of this is or should be normal.  
With details about the Las Vegas Shooting coming out nearly a we…
The Emotional Side of Potty Training
Ugh, potty training. Am I right? It can be so challenging, and so stressful. For you AND for your little one.
I want to help you get through potty training a little more pleasantly (Is pleasant potty training a thing? OK, maybe not. But let's at least make it a little less torturous, shall we?)
There are a lot of good articles all over the internet on HOW to potty train your child, so I'm not going to spend time saying the same things many experts have already done. My aim here inst…
The Taboo of Having a Favorite Child
DO WE REALLY LOVE EACH OF OUR KIDS THE SAME?
When I was pregnant with my daughter (our second child), I distinctly remember being really worried that I would not be as in love with her as I was with my son (our first).  
In fact, my husband and I use to joke that we shouldn't have a second kid because he was so awesome and perfect--there was just no way our second could live up to that. "Our next kid would probably be a total nightmare," we'd tease.  
OK, time-out!  I realize how t…
Shifts & Starts: 3 Major Times Our Little Ones Change Up Our Routines
I don't know about you, but lately, my Facebook newsfeed is filled with adorable first-day-of-school photos.  
I love it. You can see the anticipation in their little faces and I completely understand what those moms and dads posting them must be feeling.
This time of year always makes me a bit reflective about transitions. And I can't help but think about how parenthood is constantly insisting we grow right along with our kids.
Three major times of transition immediately come t…
Shaping Perceptions of Racial Diversity in Babies, Toddlers & Young Children
Quick--If you had to guess, when do you think our children first begin to notice racial differences?
You might guess that it begins in grade school, when kids are under more pressure to fit in or have had more time to absorb their parents' perceptions and commentary on different races. But, you'd be wrong.  These concepts begin taking shape much, much earlier than that.
The truth is, these perceptions begin to form in infancy. Our babies and children are constantly taking mental not…
Separation Anxiety & Stranger Danger: How to Get through it with Confidence & Empathy
Has your baby or toddler hit the "separation anxiety" phase in their development yet?
Our littles can start feeling separation anxiety as early as 6 months and usually phases out by age 2, but the peak age range is 8-18 months. It usually looks like clinginess, tantrums or resistance to other caregivers. It often happens when mom or dad leaves the room for a moment, or during bedtime routines, or when a child is dropped off at a caregiver's place.  What some people refer to as "stranger…
How to Cope When Your Partner Has Postpartum Depression
What is it like as a dad or co-parent when your partner has Postpartum Depression or Anxiety?
Well, "difficult" would be an understatement. Imagine you and your partner have the baby you've always wanted, but mom is just not herself anymore and you don't know how to make things better. It can feel helpless or hopeless. It can feel frustrating. You might feel angry or impulsive. Or worried or sad. Or numb. Or way too preoccupied with tending to her needs and feelings that you have no ide…
3 Simple Steps to Quit Keeping Score in Your Parenting Relationship
Remember back when you had roommates and it was so easy to divvy up the chores list and make sure everyone paid their share of the bills? And if someone wasn't pulling their weight, it was really clear, right? Everyone knew who the lame roommate was and a simple house meeting could nip it in the bud or that roommate would be finding a new place.
Or, remember back when you and your partner were just dating and you could easily split the bar tab or take turns taking each other out? Both o…
New Dads: What is Your Role After Baby Arrives?
First-time dads, do you (or did you) ever feel like you're unsure of what you're supposed to even do in those first few weeks after bringing baby home?  
Do you (or did you) feel like you don't even exist or that there's not much reason for you to be around because the baby needs mom and mom is doing it all?
Every new parent will tell you that those first few weeks after the baby comes home are rough.  
We as a culture often focus on mom's struggle during this transition. Even I sp…
Securing Childcare: Questions to Ask to Get the Best Fit for Your Family
Finding childcare for your little ones can be an incredibly overwhelming thing for new parents--especially if you are bracing yourself to go back to work for the first time.  
There's so much to think about just logistically: the research involved, phone calls to make, interviews to conduct, budgeting to figure out, and so on. And when you factor in all the emotions that come with it--The guilt! Oh, the guilt!--it can almost feel like too much to handle on top of everything else you alread…