What I have Learned About Integrating Rest, Movement and Quiet For Ultimate Well-being
For me, being a mom can sometimes feel like never having time to recover before the next thing happens. Situations arise, my children need me, meals have to be made, laundry folded, a lost toy located. It can feel like a lot all of the time.
But what I've also noticed is helpful, is to be able to slow down in those moments, take deep breaths, not let the chaos envelope me. Instead making way to embrace the calm.
I also know that those tools are easier to access when I ensure I have opportunities that leave me feeling rested and refreshed. 
Rested and refreshed? What in the world is that? Am I right, mommas?
You might be thinking, "How do I get these opportunities you suggest when I have littles that  need and demand so much of me, while also trying to balance a job and… and…"
It starts with a reframing in your mind. You likely don't see scheduling out time on your calendar for opportunities for rest as productive.
Rest can sometimes feel like "doing nothing" and who has time for that.
This is a mistake and one that you will continue to pay for dearly unless you prioritize and value the benefit of REST. Your body needs rest and quiet to recover and move forward.
Movement is connected to rest. Your life-force and movement is deeply related to your capacity for renewal and self-reflection. These two areas of self-care work together in allowing you to meet your needs at any given moment. Your daily obligations, the season you are in, both nature-wise and family-life, and where you are in your personal rhythms of well-being will be supported by your ability to simultaneously integrate movement and rest into your life. 
Honoring your prioritization for rest and movement must happen simultaneously. Hold each of these needs before you as you choose which daily practices serve you best in these areas right now.
Movement can set you up for connection and alignment with self care practices that bring you joy, life-force and spaciousness that you are craving. 
Quiet is a practice because it requires you to prioritize space for it in your life. The space needed is not automatically given. 
But it is a very gracious practice.
You do not need mountain-top, monk-like silence in order to benefit.
You take two to ten minute stretches of solitude that will give you space to lean into the quietness. 
Quietness can bring forward quite the challenge, and you may very well get "stuck".
You might believe that you need to have something to show for your time in anchored quiet. 
You want an insight, a nugget of wisdom, a gem, an "aha moment".
I am asking you to release a need for confirmation that your quiet times are productive. 
I am asking you to trust that simply allowing your brain to settle, your spirit to breath in quietness and peace and your heart to soften, is ENOUGH. You do not need to seek anything in these times. The value is within the act of not doing.
Join me @happywithbaby for remainder of #dropeverythingandbreathe, my daily month long challenge.
If you aren't sure how to even start to go about prioritizing rest, movement or moments of quiet, Calm By Design Course and Collective is for you.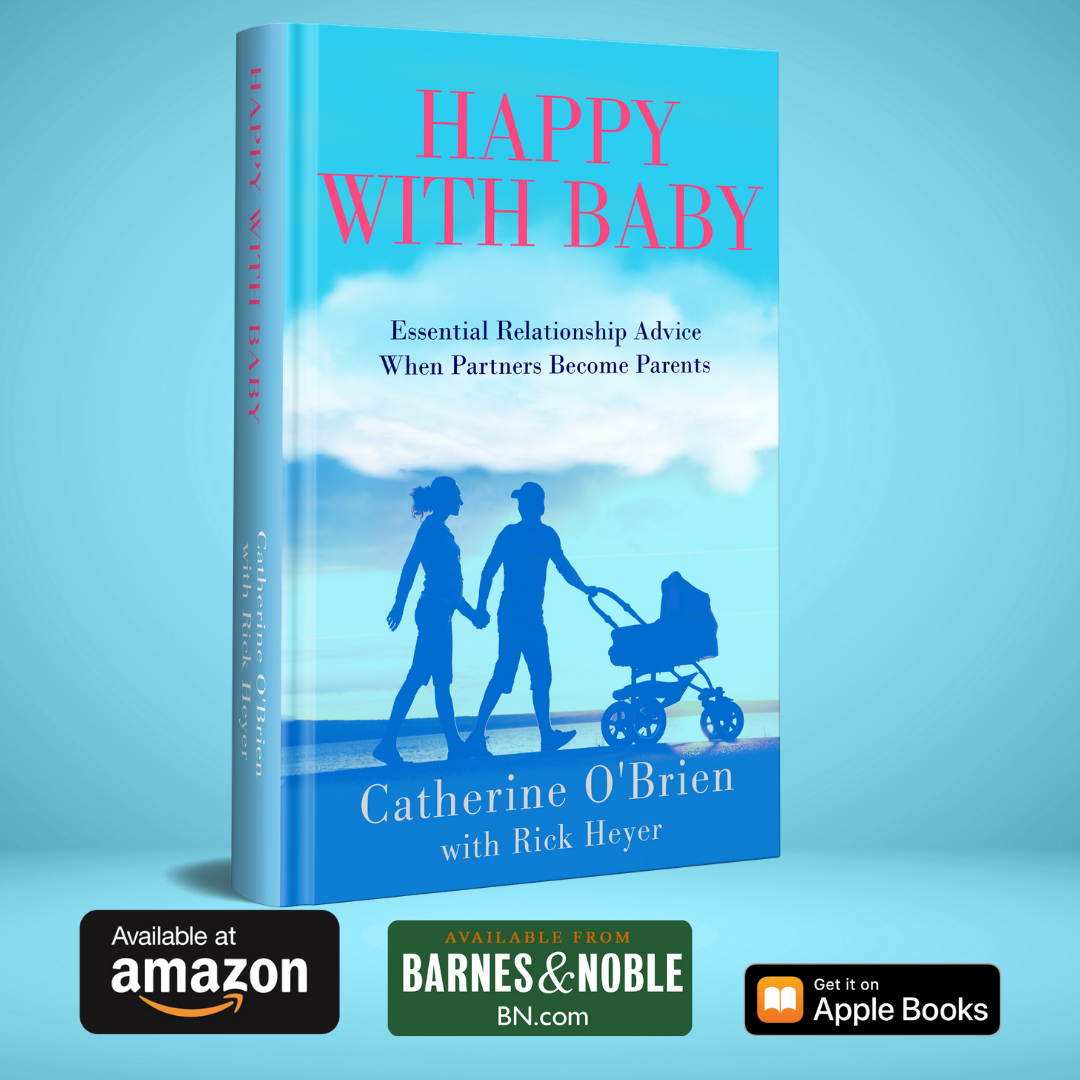 Excellent Book for New Parents
"This is a great book for new parents. I love that it's full of real life examples of couples that the author has counseled. She offers great advice in an easy to read style." - AMK Amazon Customer
Subscribe
Sign up to get the latest weekly blogs sent straight to your inbox