You Have to Stop Withholding if You Want Your Partner to Meet Your Expectations
I'll be honest.
I used to hold my breath and wait for the perfect present.
You know the one – the one that you can't even fully articulate, but if your partner bought it for you, it would make your life complete.
That happened one Valentine's Day, our first.
My husband (my then boyfriend) nailed it and I was beyond pleasantly surprised.
And then there I was, speechless and expectant every subsequent year, waiting for him to do the one thing I hadn't asked for.
And then, being disappointed when he didn't read my mind.
We do this as women.
We are not supposed to – or feel that we aren't supposed to – speak our needs and wants aloud.
And sadly, sometimes when we do, we get called selfish or greedy or "high maintenance."
So, we stop saying what we want and need.
And from withholding, resentment builds. 
And a spike of rage every time your partner doesn't see all that you do for them and give you the same in return.
Expectations are tricky like that – always out of reach and unspoken until they are not met and only then we are awash with sadness, disappointment, shame, frustration, and anger.
Unspoken and unanalyzed expectations can cause a lot of harm, and not just because your partner only got you a box of heart-shaped chocolates when you wanted a weekend away or a piece of jewelry or a welding set.
When we expect things about parenting, about marriage, or relationships that are assumed or taken-for-granted or pressure-fueled anxiety trips – things can get messy.
The easiest advice that I can give about expectations is to speak them aloud.
Find out if they are reasonable, achievable.
Remember that if your expectation involves another person, they have to know that.
They have to be aware and involved.
If your expectations for yourself or others are too high, someone will always be disappointed.
So tell your partner what you'd like for Valentine's Day if you celebrate it, or any day for that matter.
Or go ahead and get yourself what you want and need because you deserve it. 
Watch Now:
In my book, one of the three key elements I talk about is prioritizing time to connect with your partner. The exercise below is a perfect example of how to do that.
Set aside 15 minutes where you and your partner can be together uninterrupted. 

Have a paper and pencil handy for each of you. 

Sit across from one another and take turns to ask each other, "What do you need/want from me?" 

Give each other space to write down your response. 

Share the responses with each other. 

What were the similarities or differences?

Let us know how it goes.
For more communication tips, head over to @happywithbaby, and keep your eyes peeled for my #communicationiskey daily story shares happening the whole month of February.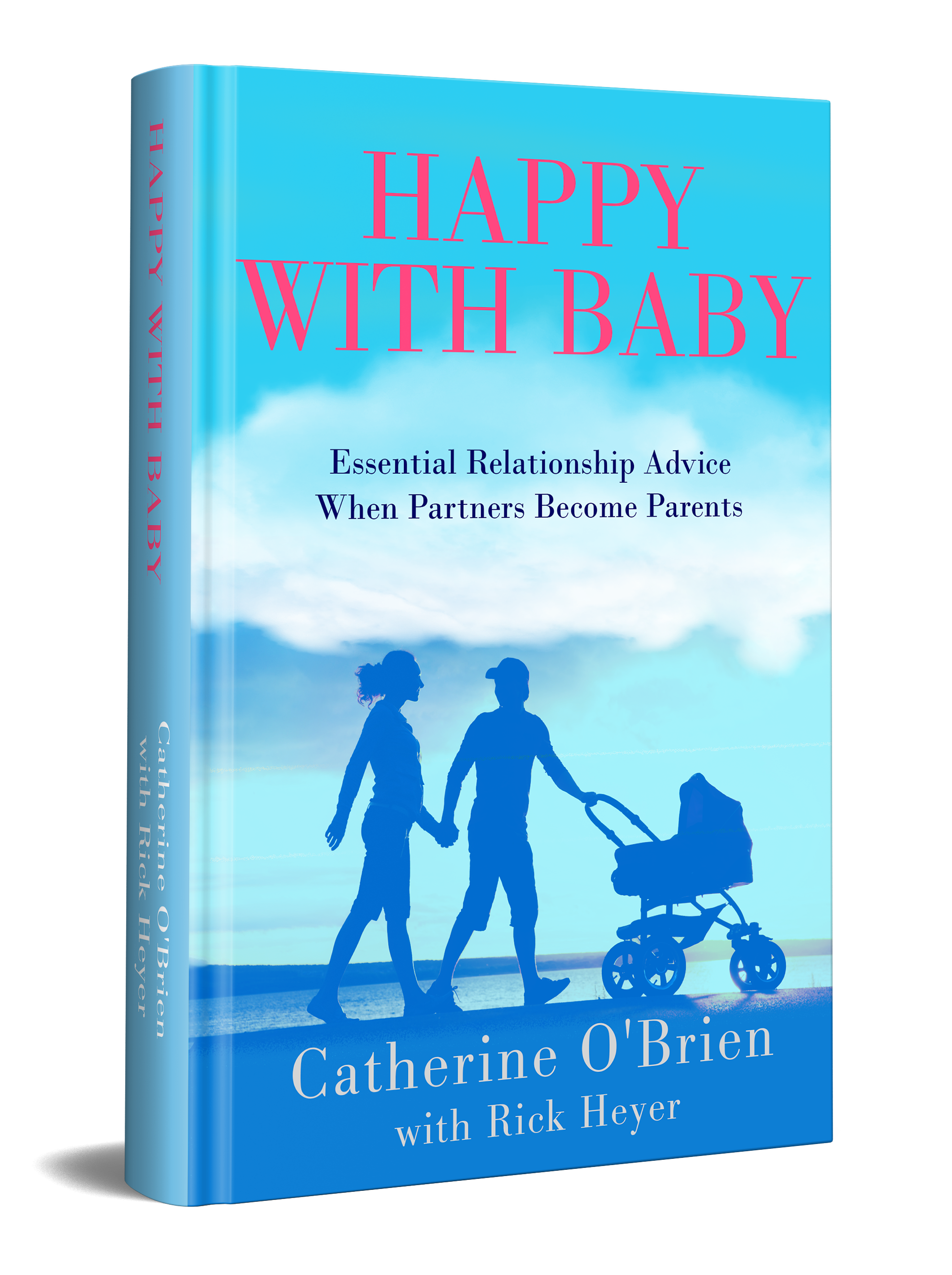 "Supportive, positive, practical, and honest. A clear and well-written book with immediately useful and concrete steps new parents can take to care for themselves and their relationship. Using relatable case studies from Catherine's 20 plus years as a Licensed Marriage and Family Therapist as well as their own relationship and parenting struggles, Catherine and Rick cover all new parenthood challenges with empathy, insight and humor. Highly recommended for all new parents as well as grandparents or other loved ones who want to offer support to the new family." -
Amazon Customer ⭐⭐⭐⭐⭐
Subscribe
Sign up to get the latest weekly blogs sent straight to your inbox