Best of the Blog 2018: These are the posts you loved the most!
Well, it's that time of year again...  (And no, I don't mean it's time for more holiday advice.  Not today!)
It's time to review the best blog posts of 2018!  
https://www.youtube.com/watch?v=SJdAKR-7pk0&w=854&h=480
You know, I work really hard along with my team to put out the content that I think you most want to read, but sometimes you never know what's going to resonate the most. So some of these really didn't surprise me, but there are a few that really did.
This year, readers were most interested in time management hacks, tips for navigating all sorts of relationships, and realistic ways to take better care of themselves.  
So, without further ado, let's get right into it! And then, let me know:  
Which post did you like the best?
THE TOP 10 "HAPPY WITH BABY" BLOGS OF 2018: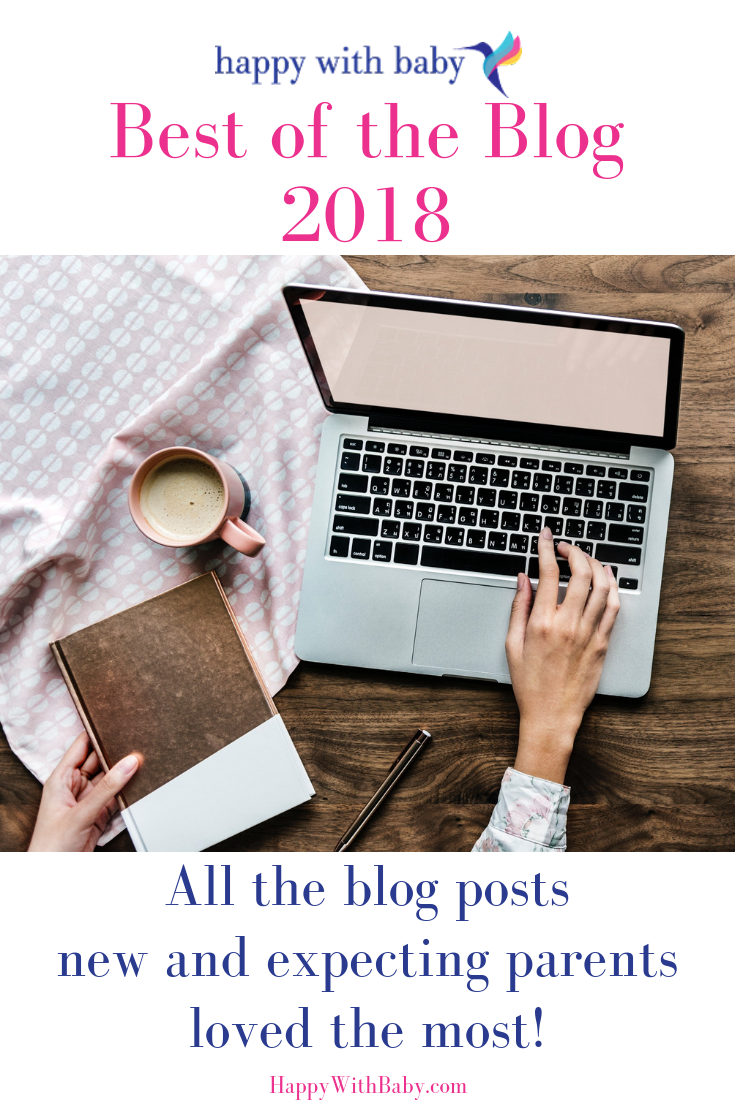 Every parent worries about this one.  Here's how to know how you're doing.
These self-care tips won't cost you a thing and take very little time to do.
Use this technique along with your weekly check-ins to stay connected and stop the miscommunication for good.
I had a sneaky suspicion this one would make the cut.  I've been getting so much positive feedback on the free download inside!
Because sooner or later, they happen to all of us.  (They're no fun for anyone, but the cuddles sure are sweet!)
Motherhood changes a lot of things, but it doesn't have to end friendships.  In fact, we moms need our child-free friends. And I bet they need us too.
Sometimes, they're a great place for advice or not feeling so alone.  And sometimes, they can be judgy and downright mean. This one has got some tips on how to get more of the good and less of the bad.
We all have the same number of hours in a day.  It's all in how you use them.
Whether you're a mom wanting to better understand your other half or a dad wanting to hear from someone who can relate, you all REALLY wanted to hear what Quentin had to say about marriage and fatherhood.


For better or worse, I can't say I'm surprised this was the most popular post of the year. I think it's probably the most important blog piece I've written to date. Keep sharing it, will you? ALL new and expecting parents need these resources!

What would you like to see more of on the blog in 2019?
What topic or issue do you wish we would cover? Let us know!
Post in the comments below, or send us a message!
Subscribe
Sign up to get the latest weekly blogs sent straight to your inbox